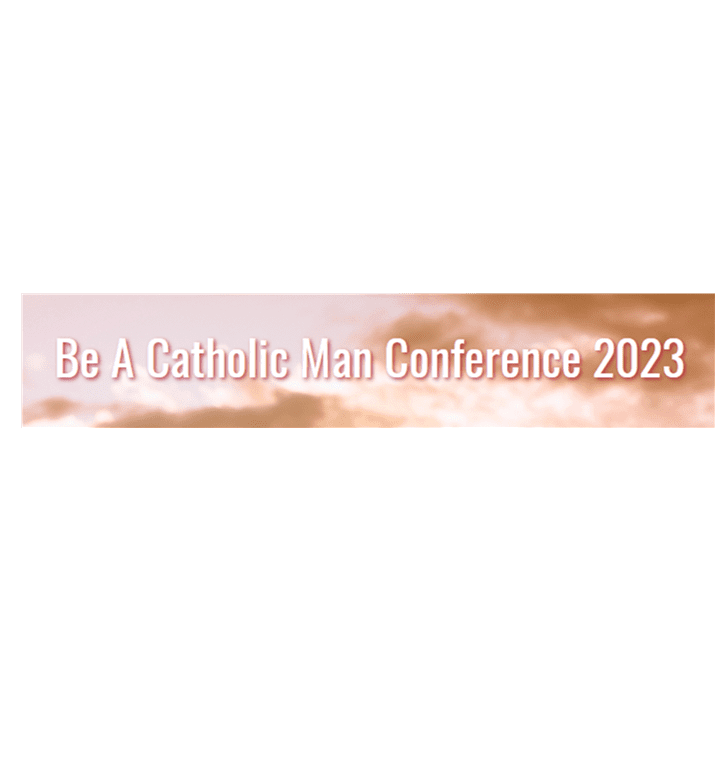 Brothers, we invite you to join with us in fortitude and strength in profession of our Catholic Faith. As the world becomes increasingly hostile to Catholic teaching, St. Polycarp reminds us to "Follow the example of the Lord, being firm and unchangeable in the Faith." St. Paul advises us to "Put on the armor of God, that you may be able to resist on the evil day, having done everything to hold your ground."
An anonymous sponsor has volunteered to pay the registration fee for any men from St. Michael's Parish to attend this conference. To take advantage of this generous offer, register by calling the parish office at (570) 673-5253 or by email at office@stmichaelscanton.com.
Date: Saturday, October 7, 2023
The conference will run from 8:00 a.m. until 3:00 p.m.
Registration fee is $40 (Early Bird $30)
Student $15 Priest/Deacon FREE
Morning coffee & box lunch included.
Tentative Schedule
· 7:00 a.m. Registration/Coffee
· 7:15 a.m. Rosary
· 8:00 a.m. Opening Ceremonies
· 8:30 a.m. First Speaker
· 9:30 a.m. Second Speaker
· 10:30 a.m. Lunch/Exhibitors/Confessions
· 11:30 a.m. Eucharistic Adoration/Benediction
· 12:40 p.m. Third Speaker
· 1:45 p.m. Mass: Bishop Joseph C. Bambera
· 3:00 p.m. Dismissal
Venue: Holy Redeemer High School, Wilkes-Barre
Featuring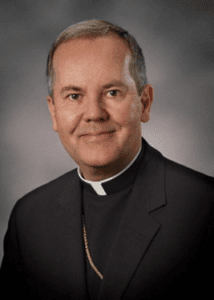 Bishop Joseph C. Bambera – A native son of the diocese, the Most Rev. Joseph C. Bambera was appointed Scranton's tenth bishop on February 23, 2010. Prior to his ordination as bishop, Bishop Bambera served numerous Diocesan positions as well as pastorates at Holy Name of Jesus, Scranton, Saint John Bosco, Conyngham, Visitation of the Blessed Virgin Mary, Dickson City, Saint Thomas Aquinas, Archbald, and Saint Mary of Czestochowa, Eynon. Bishop Bambera currently serves as the Catholic Co-Chair of the International Catholic / Pentecostal Dialogue of the Pontifical Council for Promoting Christian Unity. He is chairman of the Committee for Ecumenism and Interreligious Affairs at the United States Conference of Catholic Bishops.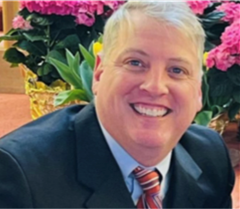 Mark Houck – Mark Houck is founder and president of The King's Men, a non-profit men's ministry which promotes authentic masculinity, fatherhood and beloved sonship. He is a former College Football All-American, high school teacher, coach and counselor turned activist, radio host, evangelist and motivational pro-life speaker. In September 2022, Mark, his wife, Ryan-Marie, and 7 young children made international news with an FBI invasion of their home. Mark was falsely charged with felony violations for defending his 12 year-old son from an aggressive abortion escort. Mark was acquitted on all charges.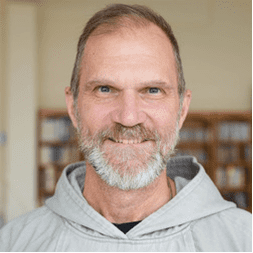 Fr. John Anthony Boughton, C.F.R. – Fr. John Anthony Boughton, C.F.R. of the Franciscan Friars of the Renewal is currently stationed in the New York City Bronx, serving as the General Vicar of the CFRs. Through a life of prayer, fraternity, apostolate, penance, and wholehearted living of the gospel, they work in service of the poor and evangelization, sharing the rich treasures of the Catholic faith by the prophetic witness of their lives. Fr. Boughton is a native of Dallas, Texas. A graduate of the Virginia Military Institute, he was commissioned in the US Naval Reserve, worked as a sales rep, and was vice president and director of operations for St. David's Relief Foundation in Bosnia and Herzegovina 1992-95.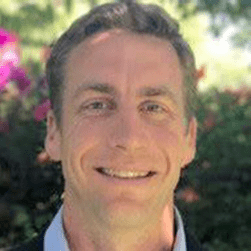 Sam Blair – Sam Blair is a passionate cradle Catholic is a former Navy SEAL Officer with experience leading elite teams around the globe. He taught Leadership and Ethics at the United States Naval Academy and helped screen, select, and train over 90 new future SEAL Officers. Before transitioning from Active Duty, Sam was a SkillBridge Fellow at Squadra Ventures, a venture capital firm in Baltimore, MD. Sam is passionate about leveraging his unique skills sets and hard-earned leadership experiences to help corporate leaders, portfolio companies and corporations build robust cultures, clarity of purpose and a relentless focus on execution.
Why should I attend?
You're invited to join us at the seventh Be A Catholic Man Conference in the Diocese of Scranton. You may ask, why should I attend? Look out and you'll see a wounded world, a world that has many pitfalls that can harm both yourself and your family. It is a world that needs more men of God to stand up; men who are leading their families to virtue, imitating the heroic love of Christ. Yet, in today's busy, high-tech world, there are few opportunities where we can take time to reflect on how to better imitate this heroic love; time to put away the cell phone and iPad and be inspired to go further in our imitation of Christ for the sake of not only ourselves, but our loved ones. This Men's Conference provides you that opportunity!
What if I'm not Catholic? May I still come to the conference?
Yes! The speakers' topics, the worship and praise, the prayers and the fellowship can be appreciated by all Christian men, not only Catholics.
I was baptized/raised Catholic, but no longer attend Mass regularly. Am I welcome?
You are fully and completely welcome. We want you to come, to take that one step back toward God and His Church. Sometimes all it takes is just one step to bring about a major change. Since the beginning of the planning efforts, many have been praying specifically for you, that you will come home. We also welcome your questions.
May my son attend?
Yes, he may. The conference may be a wonderful father-son bonding time. The speakers' topics are geared toward adults, so while each child is different, boys younger than high school might not be mature enough to fully comprehend the topics.
I noticed Reconciliation will be offered during the conference. Am I expected to go?
You do not have to go. It has been the experience in the past that offering Reconciliation has brought wonderful healing, leading to a freedom that only Christ can give. There were cases where some men have not gone to Reconciliation in decades. Somehow God moved their hearts to go, and they found the healing and forgiveness that they so much needed.