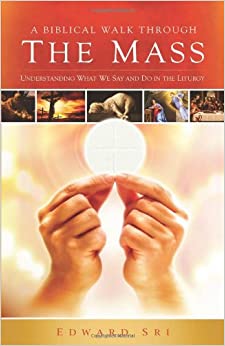 The 5-session program A Biblical Walk Through the Mass is now a part of the Confirmation curriculum in Saint Michael's Parish!  You are warmly invited to join us for this program upstairs in St. John's on Tuesdays at 6:00 pm January 24th through February 28th. (We will not meet on February 14th.)
Discover the Beauty and Riches of the Mass
The words, the gestures, and the rituals of the Mass are rich in meaning. Everything we say and do in the Liturgy is steeped in biblical language. A Biblical Walk Through the Mass explores the extraordinary biblical roots of the Liturgy and reveals what it all means and why it all matters. This fascinating tour of the Mass will renew your faith and deepen your love for and devotion to the Holy Eucharist.
Watch this short teaser for the program: 
The parish is providing study materials for the Confirmation class. These materials aren't necessary, but can enhance your learning experience. Click on the link below to see what materials are available and decide if you'd like to purchase your own copies.