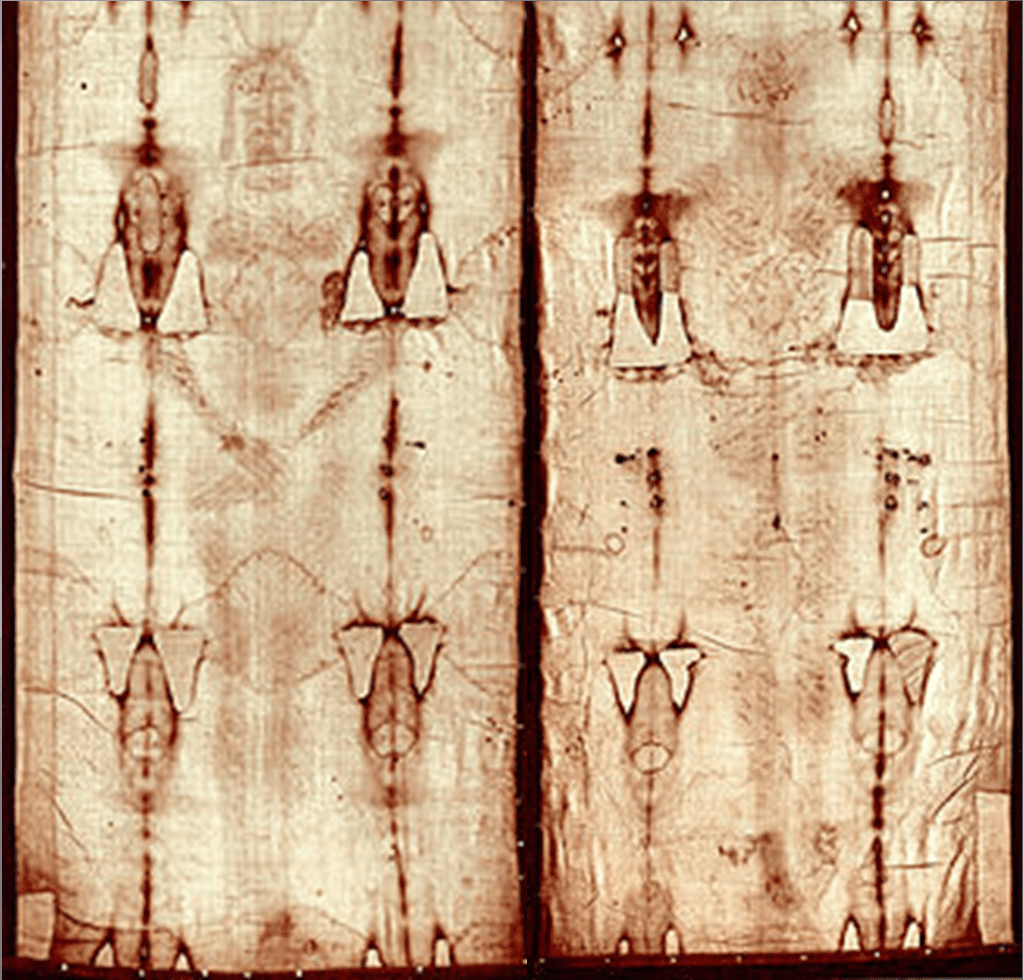 The Knights of Columbus of St. Michael's Parish, Canton, Pa., will host a one hour presentation of the Shroud of Turin on Saturday, March 25, 2023, at 5:00 p.m. following the 4:00 p.m. Vigil Mass. The presentation will feature a full sized replica of the Shroud of Turin.
The talk will consist of the many details discovered in this studied fabric. The speaker, Alex Piechocki, is from St. Peter and Paul's Parish in Towanda, Pa. He has presented to audiences at various parishes in the Scranton Diocese, as well as to schools, groups, and parishes in New York and the Pennsylvania Northern tier. He has travelled extensively, and has been to 5 of the world's 7 continents. He has visited 49 of the states in the USA. Some of his travels have been to many Holy and religious sites. He has walked the Camino across Spain to the church of St. James in Compostella, where the great apostle's remains are buried. Some of the other highlights have been his travels to Israel, Egypt, and France (Paris, and Lourdes), as well as many domestic and Canadian sites. With a professional background in the sciences (Chemistry and Engineering) he loves to share his knowledge, demonstrating the power and glory of God's works.
Enhance your Lenten experience. Come and spend some time and discover for yourself if Our Father, in heaven, left a photograph of His Son's passion for us.
The presentation is free. A light meal and fellowship will follow the presentation.