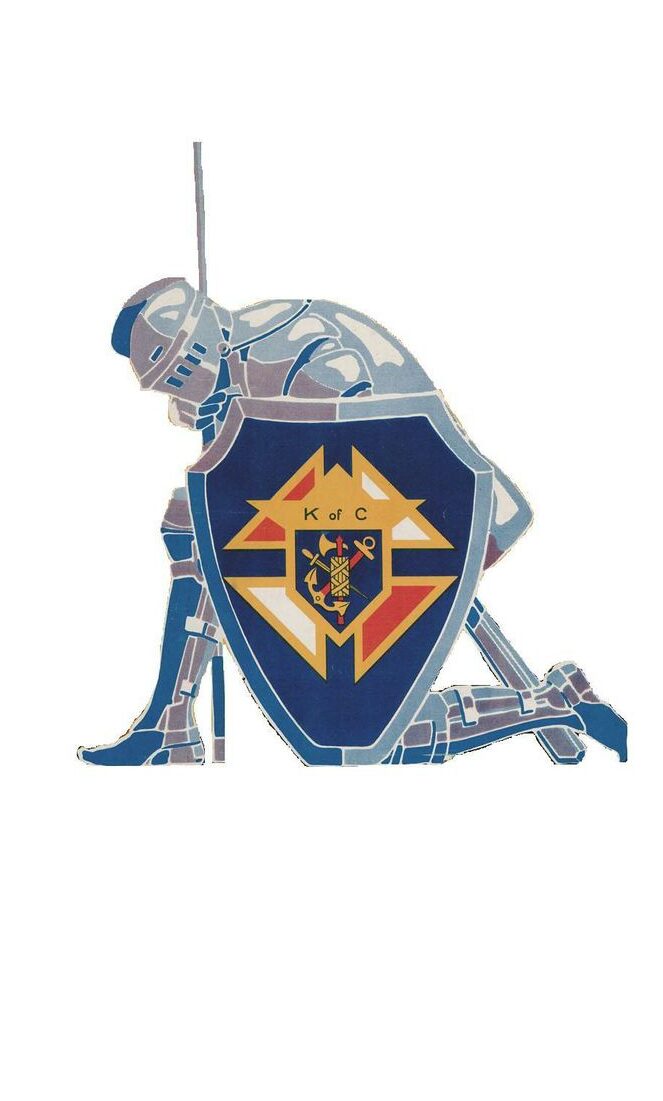 John F. Kennedy Council 5517 was featured on the national Knights of Columbus website in the November, 2022 "Knights in Action" section. National Knights of Columbus were bringing attention to the Mass and prayers that were offered in Saint Michael's Church on August 14, 2022 for the cause for sainthood for Blessed Father Michael McGivney.
The Mass and prayers were beautiful and very well attended by the parish at large and Knights of Columbus in particular, including some Knights who travelled to Canton for the event.
Below is the photo and text from the article. Please continue to pray for the canonization of Blessed Father Michael McGivney.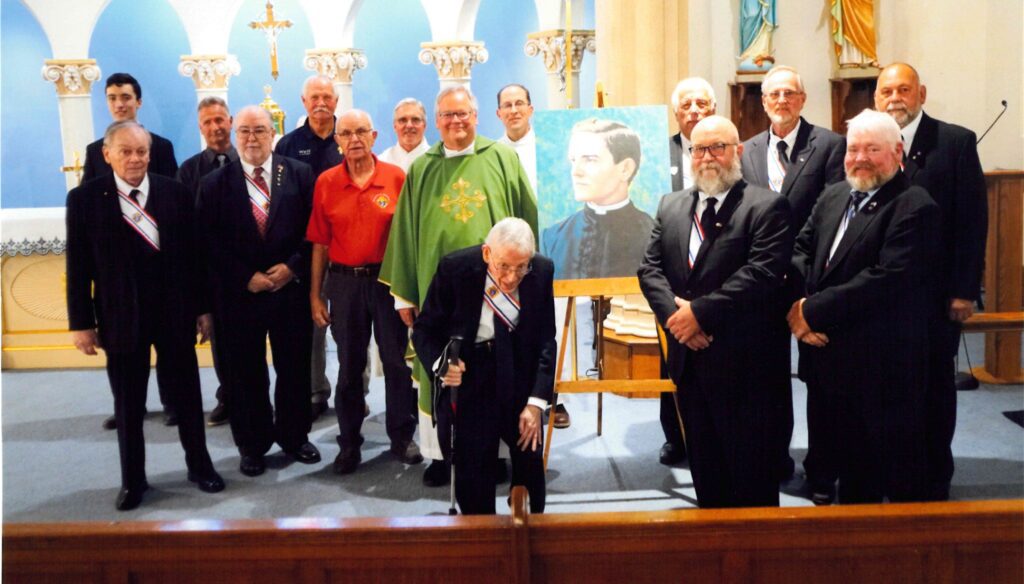 IN CELEBRATION OF OUR FOUNDER
Members of the John F. Kennedy Council 5517 in Canton, Pa., gather with Father Joseph Kutch, pastor of St. Michael Parish and council chaplain, following a Mass on the feast day of Blessed Michael McGivney. In addition to the Mass, the council prayed a rosary and a litany for Father McGivney's canonization.